5 Security Features For Modern Homes
Posted by Brian Enright on Friday, June 10, 2022 at 8:13 PM
By Brian Enright / June 10, 2022
Comment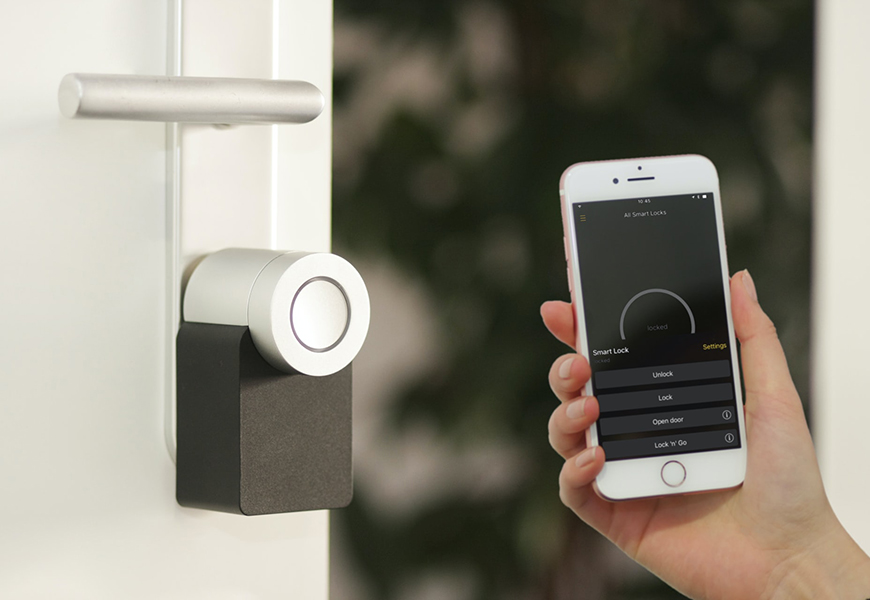 Modern home security has come a long way. Not only is the technology more capable, but it is also more accessible. The latest security tech can also blend well with modern homes. What are some of the security features for modern homes? Read on to learn more.
Security Features For Modern Homes
Smart Security Systems
A smart security system can be the foundation of security for modern homes. Unlike older alarm systems, smart security platforms use technologies like artificial intelligence to enhance security. Users can access and manage the system remotely from devices like laptops, phones, and tablets. However, the real power comes from how these systems integrate different devices to work together.
Surveillance Cameras
Today's security cameras are much more capable than in the past. You can now install cameras that capture HD video in low-light conditions. Installation is also much more manageable since wireless cameras are now more common. Additionally, many smart security platforms support surveillance cameras with intelligent features. For example, you can program some systems to start recording when it detects the door opening. Some even have video analytics to see suspicious activity.
Smart Lights
Many people look at smart lights as nothing more than a convenience feature. While convenience is one element, they can also enhance home security. With a smart security platform, you could program lights to activate when the system detects a person approaching the front door. You could use your phone to turn the lights on when you are away if the system sends an alert to your phone. Some platforms even have the technology to simulate the lighting patterns of an occupied home.
Doorbell Cameras
A doorbell camera can be effective for protecting your home. They start recording when they detect motion in front of the door. It will then send a notification to your phone. Many of these doorbells even have two-way audio so you can talk to the visitor.
Smart Locks
Smart locks can make your home more convenient and improve security. Some might have keypads for unlocking, and others offer wireless unlocking from your phone or a key fob. These devices can remind you to lock your door when you leave. You can also assign codes with unlocking privileges for different people. Working with a doorbell camera, you can use smart locks to let someone in when you are not home.