Best Seafood Restaurants In SoBe Miami
Posted by Brian Enright on Thursday, January 13, 2022 at 8:48 PM
By Brian Enright / January 13, 2022
Comment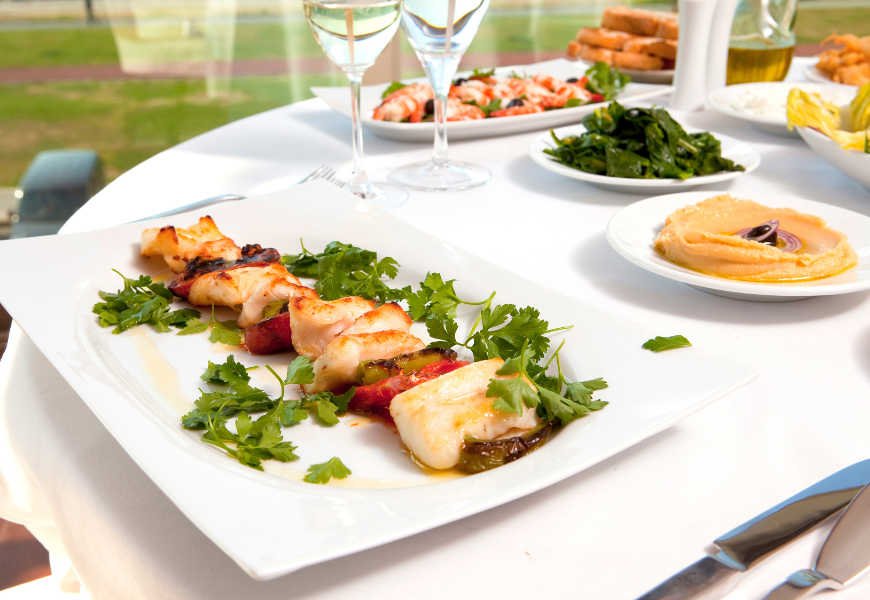 What is the first thing most people think of when it comes to South Beach? Maybe it is the gorgeous beaches. If not that, they probably think of the extraordinary nightlife scene. While those are the most notable attractions, you can also find many good seafood restaurants in SoBe Miami.
As a city on the sea, it is no wonder there are so many places to go for great seafood. Where should you go for seafood in South Beach? Check out our picks for some of the best seafood places in SoBe Miami.
The Top Seafood Restaurants In SoBe Miami
Joe's Stone Crab
11 Washington Avenue
Joe's Stone Crab is a seafood restaurant with over a hundred years of history in Miami Beach. With so much history, it is a favorite among locals. Many visitors consider a stop at Joe's an essential part of any trip to South Beach. The stone crabs are one of the most popular menu items for many. However, you can get shrimp dishes, lobster, chicken, and more.
Prime Fish
100 Collins Avenue
From the Myles Restaurant Group, you have Prime Fish. The restaurant has a lovely ambiance and a friendly staff. The food is all expertly prepared and delicious. Diners can enjoy oysters, lobster, clams, calamari, tuna tartare, and more. They are also popular for their brunch menu. Show up in time for brunch to order eggs Benedict, pumpkin spice waffles, or their breakfast pizza.
A Fish Called Avalon
700 Ocean Drive
A Fish Called Avalon has been a fixture of the South Beach culinary scene for over 30 years. This restaurant has an upbeat vibe. The staff is helpful, and the food is flavorful. They have a broad menu that covers so many popular seafood dishes. Beyond that, they also have some of the best steaks in South Beach. You can also catch live Latin music on most nights at A Fish Called Avalon.
The Lobster Shack
40 South Pointe Drive
The Lobster Shack is one of the best places to check for classic seafood dishes. You can get fresh Maine lobsters served whole, lobster rolls, lobster bisque, lobster tacos, and more. Beyond the lobster dishes, they also have various crab dishes, burgers, oysters, salads, clam chowder, and more. The Lobster Shack is hard to beat for great seafood in a laid-back environment.
People come from all over to visit South Beach. It is a fantastic place to visit, from the sunshine and beaches to the nightclubs and restaurants.