Famous Historic Buildings In Austin, Part 1
Posted by Brian Enright on Wednesday, August 24, 2022 at 2:43 PM
By Brian Enright / August 24, 2022
Comment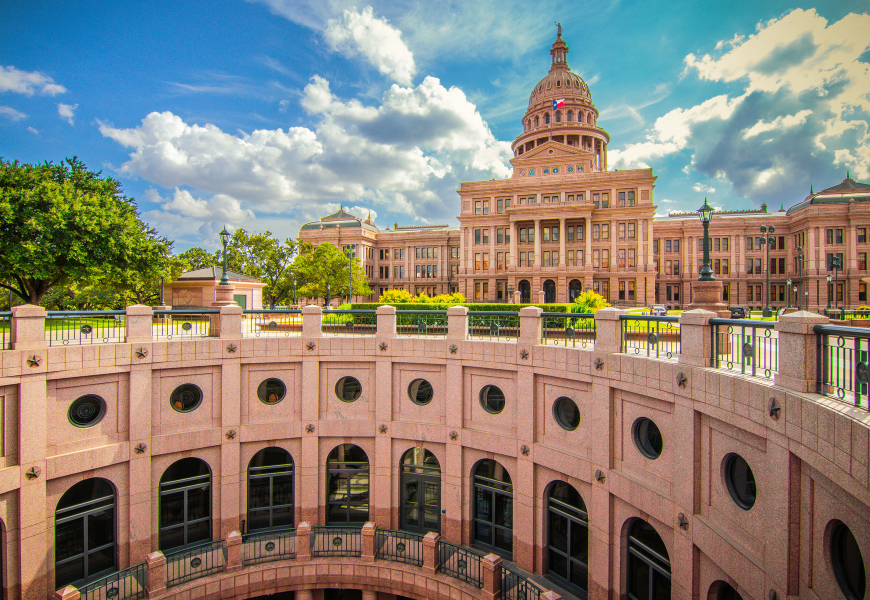 From the days of the Republic to modern times, Texas has always been where significant events occur. As a result, historic sites fill the capital city of Austin and other areas of the state. The historic buildings in Austin not only mark important events but are also treasures to the community.
Are you interested in seeing some of Austin's history? Check out these historic buildings to experience the history of the city.
Historic Buildings In Austin
The Texas Capitol Building
1100 Congress Avenue
There is no better place to start a tour of Austin's historic buildings than the Texas State Capitol building. The structure opened in 1888 and is a feat of breathtaking architecture. The neo-Renaissance architecture has captivated visitors for decades. The building is still the seat of the state's government, and they hold guided tours on most days.
LBJ Presidential Library
2313 Red River Street
The LBJ Presidential Library is a somewhat spare structure, but it is impressive and historic nonetheless. Built in honor of the 36th president, Lyndon Johnson, the library's completion was in 1971. The site is home to many exhibits commemorating significant events from his presidency. The Great Hall and the First Lady's Gallery are some of the most notable features.
Paramount Theater
713 Congress Avenue
With the Paramount Theater, you have a site of historical and cultural significance. This classical revival structure has been home to performing arts and cinema shows for over a century. The theater opened under the name "The Majestic" in 1915. Guests can view the historic building; the theater is still home to shows. You can see films and live performances of all sorts. The theater also hosts a variety of events throughout the year.
Scholz Garten
1607 San Jacinto Boulevard
Visitors can check out Scholz Garten for a more relaxing experience at a historic building. It stakes a claim as the oldest drinking establishment in the city. German immigrant August Scholz founded the bar in 1866. The idea was to provide a traditional German Biergarten to his fellow German immigrants. The bar has been through many changes and owners over the years, but it is still open. You can still drop by for a drink or to enjoy food from their menu.
This post only covers a few of the many historic buildings in Austin, TX. Keep your eye out for part 2 of this post.