Frank Lloyd Wright Houses in LA, Part 1
Posted by Brian Enright on Friday, July 14, 2023 at 10:50:04 AM
By Brian Enright / July 14, 2023
Comment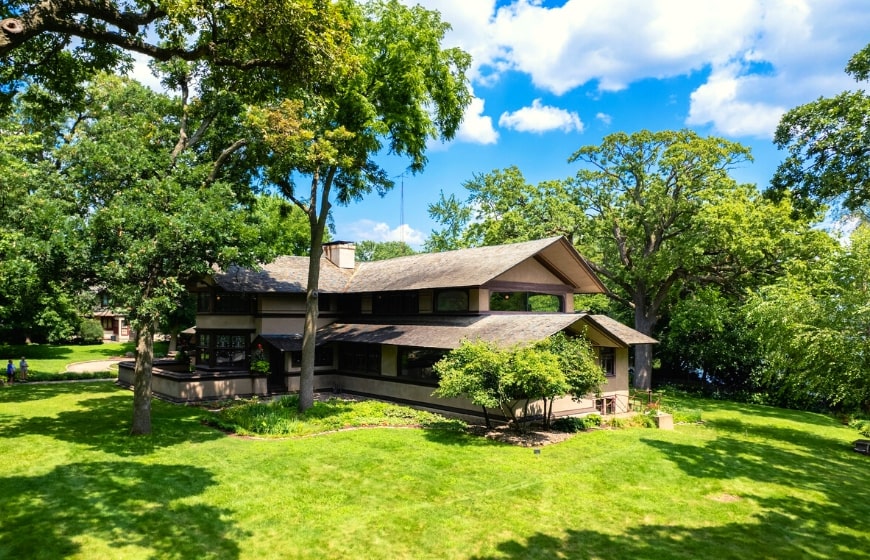 Frank Lloyd Wright was an icon of design and architecture during the first half of the 20th Century. He designed over 1,000 structures during his career and pioneered modern design. Wright is also well known for his philosophy of organic architecture. With his reputation as an innovator, his buildings are pieces of art and history. Frank Lloyd Wright houses are attractions wherever they are.
Los Angeles is one city lucky enough to have multiple structures by Frank Lloyd Wright. This two-part post will cover the interesting structures designed by Frank Lloyd Wright that make their home in Los Angeles.
4 Frank Lloyd Wright Houses in LA
Hollyhock House
4800 Hollywood Boulevard
The Hollyhock House is in East Hollywood. Completed in 1921, Wright designed the home for Aline Barnsdal. The structure has some marks of Wright's earlier Prairie-style designs, but it also moves toward his later style. Some have also described the architecture as Mayan Revival with its unique ornamentation. It is a genuinely breathtaking structure to see in person and tour. This home is so significant that it is on the UNESCO list of world heritage sites. You can also find it on the National Register of Historic Places.
The Ennis House
2655 Glendower Avenue
The Ennis house is a property that is a star in its own right. Wright designed the house in 1923 for Charles and Mabel Ennis. It is in the Los Feliz neighborhood and has a prominent position perched atop a hill. With over 80 screen appearances, it is a home many will recognize without ever having been there. It is another Frank Lloyd Wright house with the Mayan Revival style. The structure is also notable for its textile block construction. It is also on the National Register of Historic Places.
Storer House
8161 Hollywood Boulevard
The Storer House is another one of the Mayan Revival designs from Frank Lloyd Wright. It also has a textile-block construction like the Ennis House. Wright designed the house for Dr. John Storer, and it was completed in 1923. The Storer House is in Hollywood Hills and is on the National Register of Historic Places.
Samuel Freeman House
1962 Glencoe Way
This home is another structure featuring Wright's textile-block construction and Mayan-inspired designs. It is in the Hollywood Hills and is an excellent example of Wright's organic architecture. Wright designed the home for Samuel and Harriet Freeman. Completed in 1924, The Samuel Freeman House is another entry from Wright's National Register of Historic Places portfolio.
These are four incredible Frank Lloyd Wright houses in Los Angeles. In Part Two of this post we'll cover another four buildings and homes from Frank Lloyd Wright.