Iconic Modern Architecture In Miami
Posted by Brian Enright on Thursday, September 1, 2022 at 8:52 PM
By Brian Enright / September 1, 2022
Comment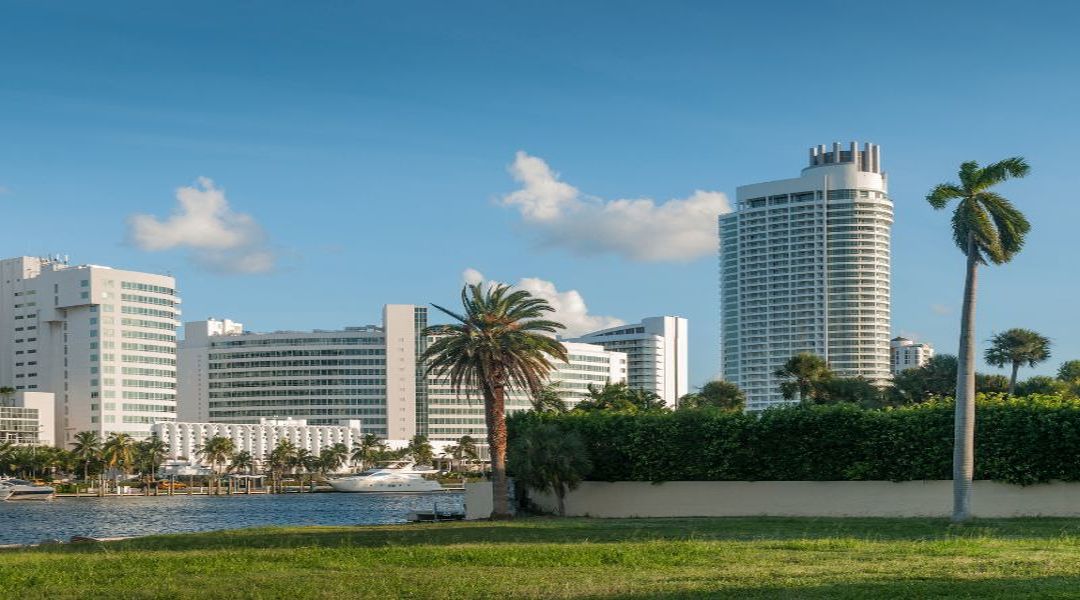 The influence of modernist architecture during the 20th Century is unmistakable. It is even popular to this day. If you look at modern architecture in Miami, you see a distinct version of modernism. You can see a touch of art deco style and a little influence on Mediterranean revival. It makes for a unique style that gives Miami architecture a distinct feel.
As a result of this unique style, Miami modernist architecture has become iconic. This post will examine some of Miami's most notable examples of modernist architecture.
Modern Architecture In Miami
Pérez Art Museum Miami
1103 Biscayne Boulevard – (305) 375-3000
The Pérez Art Museum Miami is located downtown at Museum Park. The firm Herzog & de Meuron designed the building. It is an excellent example of Miami's style of modernist design.
The structure fits well with the landscape and takes full advantage of the bay views.
Eden Roc Hotel
4525 Collins Avenue – (866) 238-4218
With the Eden Roc Hotel, you have a prime example of classic Miami modernist architecture. Famed architect Morris Lapidus designed the structure in 1955. The structure has clean modernist lines while still giving the feel of high luxury. The white finish against the windows gives the structure an interesting touch of contrast.
Jackie Gleason House
2232 Alton Road
The Miami home of Jackie Gleason is an excellent example of modernist homes in Miami. Lester Avery designed the house in 1959. Jackie Gleason bought the home in 1964 when he moved his show to Miami. This home has a unique look with a blend of Miami modernism and mid-century modern style.
Fontainebleau Miami Beach
4441 Collins Avenue – (800) 548-8886
The Fontainebleau is world famous for its architecture. This is another architectural icon designed by Morris Lapidus. The hotel opened its doors in 1954 and has been a popular destination ever since. Its beach location offers a stunning backdrop for this impressive structure. This structure is one of the top places to visit if you are interested in modern architecture in Miami.
Vagabond Motel
7301 Biscayne Boulevard – (305) 400-8420
The Vagabond Hotel (formerly a motel) offers a great example of Miami modernism. The motel was designed in 1953 by Robert Swartburg. It was a popular accommodation for tourists for many years. Even after its reopening in 2014, it still maintains much of its mid-century charm.