Top 4 Landscaping Ideas For Your Modern Home
Posted by Brian Enright on Tuesday, December 6, 2022 at 4:35 PM
By Brian Enright / December 6, 2022
Comment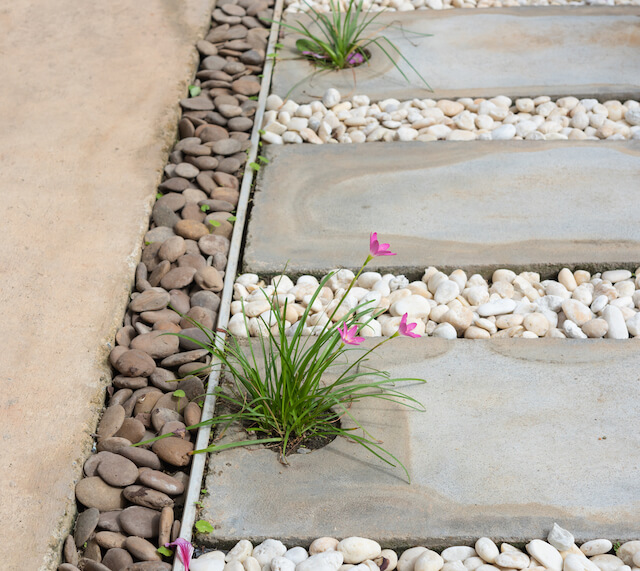 Many of us consider our homes to be our castles, but for some, the outdoor space is where we define what we want from our homes. It can be a refuge from the stresses of the modern world, a place to spend time relaxing with friends and loved ones, a recreation space for activities, or any other number of things. If you have a modern designed home, it can be tough to come up with landscaping ideas for your modern home.
Many people fail to pay enough attention to landscaping when designing a modern home. They end up with a structure that perfectly meets their goals to the smallest detail, but the outdoor spaces seem uninteresting or as if they were an afterthought.
Even if you didn't pay much attention to the yard when you built your home, you could always take the opportunity to consider landscape ideas for your modern home. You don't even need to be an expert in landscaping to cover many of these ideas.
Creative Hardscape
The standard concrete patio is a thing of the past. Modern home designers look for different options to create hardscape features that stand out, including concrete and bricks in different colors, designs, and shapes. Instead of a straight path like a sidewalk, you might go for a winding path or use bricks or pavers to make the path more visually attractive.
Outdoor Entertainment Spaces
Outdoor entertaining was much simpler in the old days. With some modern homes, designers and homeowners try to create entertainment spaces that rival your indoor options—interesting hardscape features such as foundations or structures. Or you might see outdoor game rooms or a backyard theater with a projector. Nothing is off the table!
Landscaping With Levels
Another popular feature of some modern landscape designs is using multiple levels, which can work to make a smaller yard appear more spacious. Elements to create a multi-level landscape include walls, stairs, slopes, raised garden beds, planters, and various hardscape features. This can be a great addition to the landscaping ideas for your modern home design.
Overgrown Structures
If you are looking for a feature of modern landscape design that will bring more life to your yard, you could consider adding outdoor structures like pergolas, trellises, and arbors. These structures can be perfect for creating different areas of the yard or for focusing attention, but they also benefit from being great for climbing plants.
Learn More About Landscape Ideas For Modern Homes
These are just a few popular ideas for modern landscape design. Depending on your needs or style choices, you can do so much more with outdoor spaces.