Top 5 Modern Home Architects In Portland
Posted by Brian Enright on Tuesday, May 10, 2022 at 8:00 PM
By Brian Enright / May 10, 2022
Comment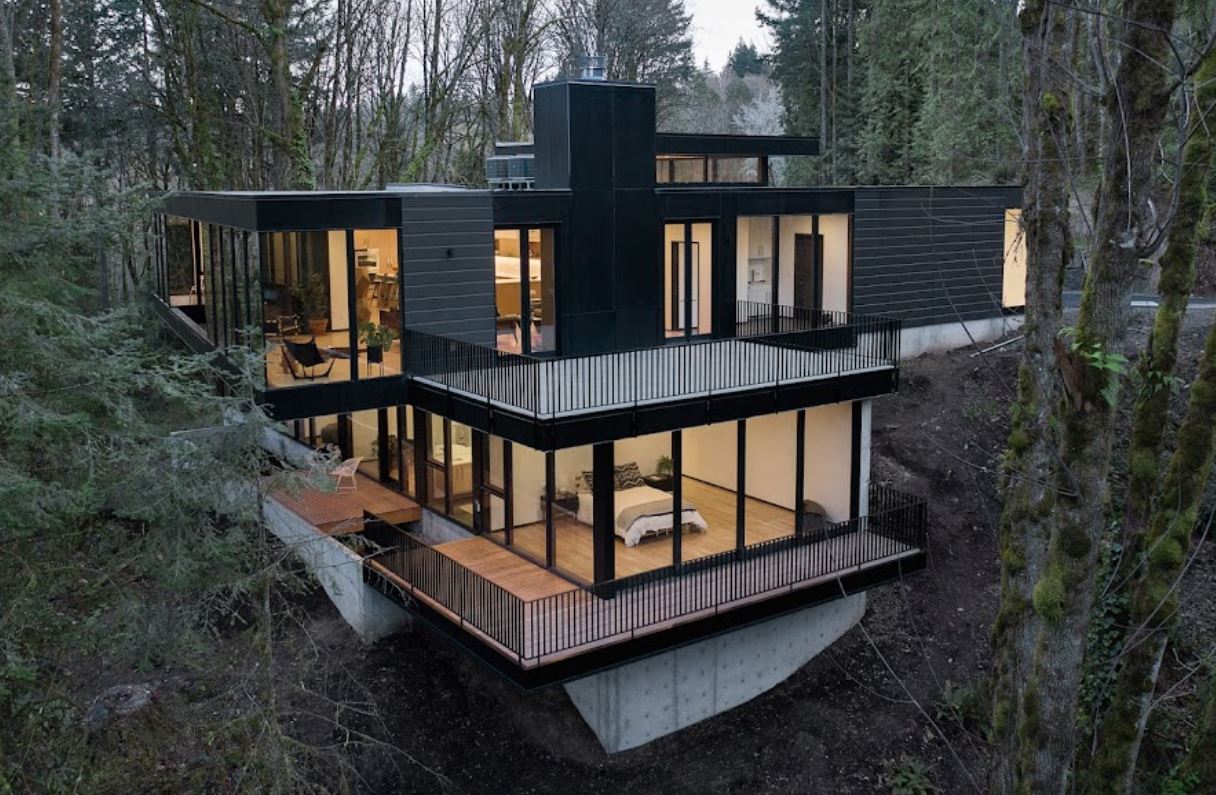 Beyond its diverse culture and spirit of innovation, Portland has a reputation as a healthy, forward-thinking city. People from all over the country move to Portland to join this exciting community. With so many people moving to Portland, we will need more homes. Modern design is a big part of building a home that fits Portland's culture. Portlanders want homes with unique modern designs; they want sustainable homes that work well with the environment. The demand for modern home architects has never been higher.
With a culture that values modernity and sustainability, you can find some of Portland's best modern home architects.
Here's a list of the top 5 modern home architects in Portland.
Partners Daniel Kaven and Trevor William Lewis founded their modern design studio in 2004. Their firm is known for innovative architecture and being at the leading edge of energy-efficient design. The pair's work has won several awards for its designs and featured in top architectural publications across the country.
Skylab Architecture
Skylab Architecture is known for designing projects that work well for the human experience while also being environmentally friendly. They have a history with residential projects, but they also design commercial and public spaces. While Skylab Architecture has several notable projects in its portfolio, the Hoke House is probably their best-known design in Portland.
Waechter Architecture
Waechter Architecture is a leading design firm, and they have been a part of some of the most exciting building projects in the Pacific Northwest. With Waechter Architecture, you can expect high-concept designs that are visually compelling. One of their most iconic works is the Tower House in Willamette Heights.
DAO Architecture
DAO Architecture has a reputation for building highly functional, attractive, and innovative homes. They work with some of the latest concepts in architecture, interior design, and landscape design to create distinctive homes that work seamlessly from the interior to the exterior. While they have built several homes worthy of attention, the Irvington Residence offers a perfect example of the design style of DAO architecture.
Outside Architecture
You can also find smaller firms like Outside Architecture making their mark on architecture in Portland. Many of their homes offer a clean, minimalist look, and they do exceptional work when it comes to
integrating structures with the natural environment. If you are looking for sustainability out of homes that leverage the beauty of outdoor spaces, this is one of the top firms in Portland.