Top Portland Custom Cabinet Makers
Posted by Brian Enright on Tuesday, September 20, 2022 at 2:34 PM
By Brian Enright / September 20, 2022
Comment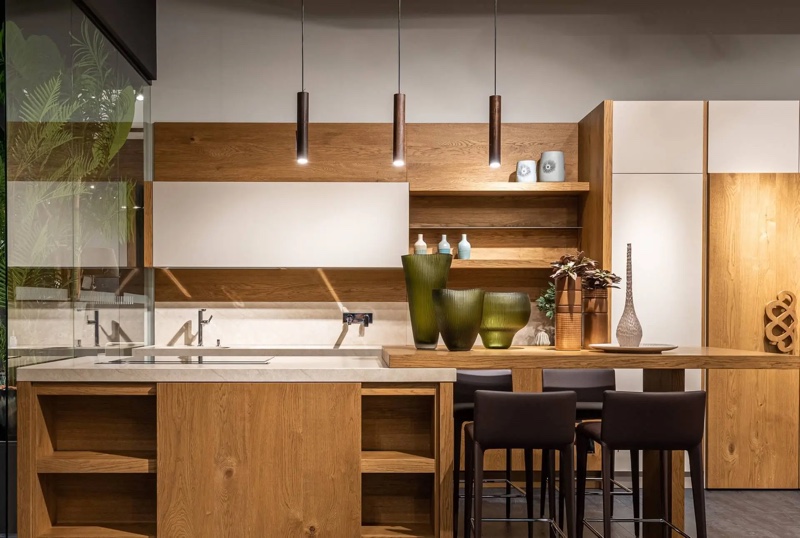 Cabinets serve an obvious function: you need them to store and organize kitchenware. As much as the practical function of cabinets is important, you also want them to fit the style of your kitchen. While stock cabinets are more affordable, custom cabinets offer exceptional craftsmanship and unlimited versatility. This post will look at the top Portland custom cabinet makers.
4 Portland Custom Cabinet Makers
Pacific Northwest Cabinetry
7190 SE King Road – (503) 652-1268
Pacific Northwest Cabinetry is a family-owned business that has been serving Portland for close to 30 years. They have a full custom cabinet shop and can design and build all sorts of cabinets. Apart from this, they style a wide assortment of materials. Other services include complete bathroom, and kitchen remodeling. While they are a little pricy, the quality of their work does make up for the cost.
Wolf & Son Cabinetmakers
4311 NE Prescott Street – (503) 421-7964
For one of the top names in high-end cabinetry, check out Wolf & Son Cabinetmakers. This company has been in business since 1998, and they have an excellent reputation. They do all their measurements, fabrication, and installation. The owner, Eric Wolf, is a skilled craftsman with strong attention to detail. They can help you design the cabinets, pick the right materials, and ensure everything fits your space.
Cutting Edge Custom Cabinets
8205 N Mississippi Avenue – (503) 342-7965
Cutting Edge Custom Cabinets is one of the top names for custom cabinets in the Pacific Northwest. This custom cabinet company has been in business for close to 30 years. They are an excellent choice for high-quality cabinets at affordable prices. Their team will work with you to design the perfect cabinets for your space. They can then build the cabinets and install them for you. You can choose from so many cabinet styles, constructions, and materials.
George Ramos Woodworking
2346 NE 46th Avenue – (503) 423-7906
George Ramos Woodworking is the company to call if you want skilled workmanship and a personal touch. Beyond custom cabinets, this company excels at working with different styles and periods. From mid-century modern to Victorian, they know how to meet the style and find the right materials. They also do complete kitchen remodels, bookcases, and period details for restoring vintage homes.