Trophy Eichler Home in San Rafael
Posted by Brian Enright on Saturday, May 20, 2023 at 5:34:39 PM
By Brian Enright / May 20, 2023
Comment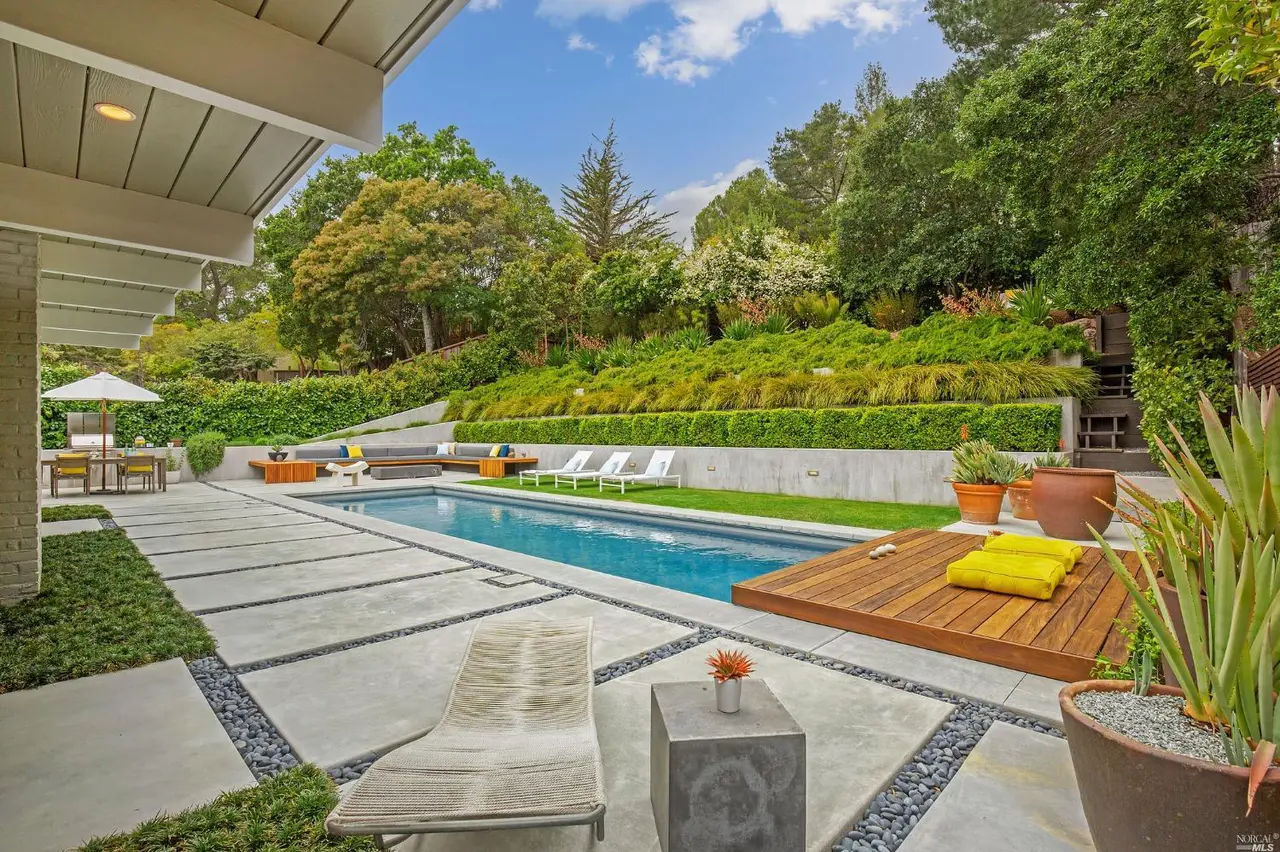 Photos credit: Bay Area Modern Real Estate & Bay Area REIS Inc.
This Modern Home of the Day is really something special. We've always loved Eichler homes and how they bring the outdoors in through atriums and large windows. So one of our favorite things to do around here is to visit the website for Bay Area Modern Real Estate. The Adelmanns are modern home brokers that always have an inventory of gorgeous Eichlers and other modern homes for sale. But this one really stopped us in our tracks so we wanted to share it with you as our Modern Home of the Day.
As of May 20, 2023, this home was listed for sale and represented by Renee Adelmann of Bay Area Modern at 415-342-4537. Click here to see if it's still available. ModernHomes.com is not a Bay Area brokerage and does not represent the seller. Please contact the listing agent directly with inquiries.
Let's start from the back with this one because the backyard and pool look better than most luxury boutique hotels we've seen.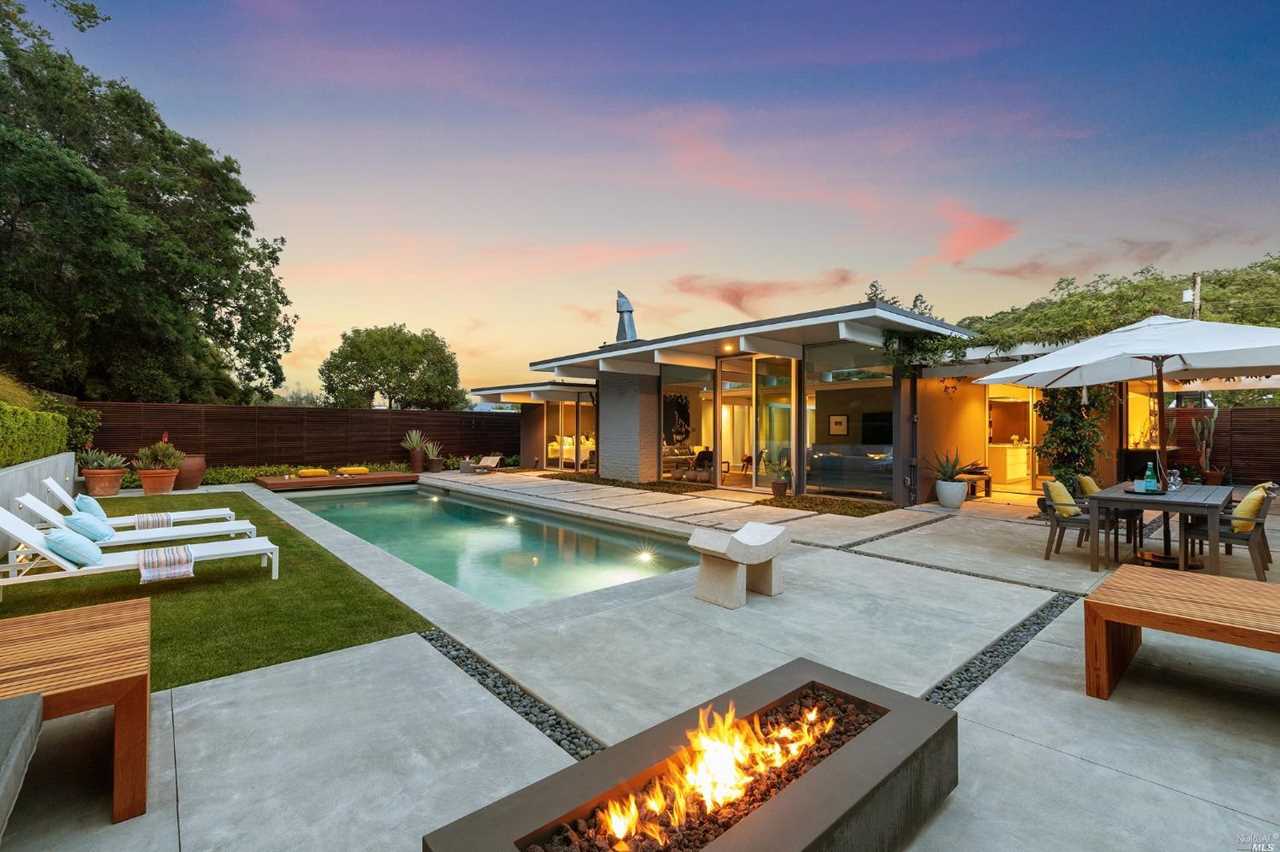 According to the listing agent this atrium home was renovated with exceptional attention to detail, and that certainly shows. This may be the best Eichler renovation we've seen available. The blending of old and new is effortless and maintains every bit of the original Eichler feel with the exposed beams and floor-to-ceiling windows, even in the shower. We hope the new owner of this special home is as good to it as the current one so it will continue to dazzle for years to come.
What are your thoughts? Tell us in the comments.