Types Of Furniture For Mid-Century Homes
Posted by Brian Enright on Wednesday, July 20, 2022 at 8:29 PM
By Brian Enright / July 20, 2022
Comment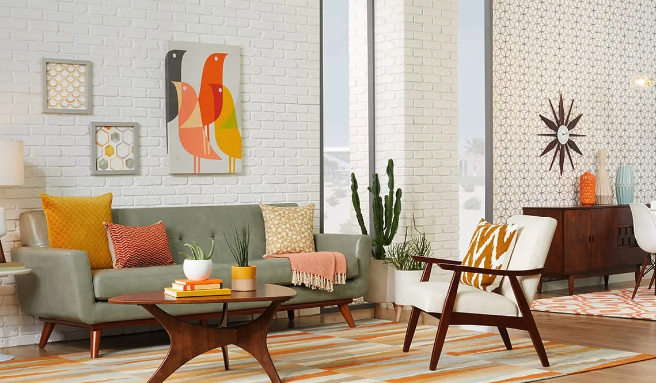 Designing a mid-century modern home means selecting furniture that fits the style. Much like modern design, you are looking for clean lines and functionality. With that said, furniture for mid-century homes is distinct. For example, these pieces might have a broader range of colors. Furniture in mid-century design can also be a little more stylistic.
Beyond that, you also have different pieces that are more common in mid-century modern homes. This post will look at a few pieces that might go well with mid-century designs.
Furniture For Mid-Century Homes
The Chaise Lounge
These long, upholstered reclining chairs are common in mid-century modern homes. They can serve as a lounge chair for an individual or seat two people like a couch. With mid-century designs, you are looking at flat platforms, straight lines, a back to rest against, and maybe an arm.
Platform Beds
Beds are usually straightforward in mid-century modern homes. The platform bed makes one of the easiest choices for this design style. The bed frame will have a platform for the mattress and simple legs. It's all straight lines and right angles. A clean wood or black finish can look good for the frame.
Mid-Century Sofas
Sofas in the mid-century modern style are usually very rectangular. However, you might find some contours. You will likely see the legs and have a clear view under the sofa. You definitely will not see skirting around the bottom. The Knoll Sofa is an example of a popular choice for mid-century homes. Sectionals can also be popular in the mid-century modern style.
Chairs
Stylish chairs can play a significant role in mid-century homes. While not ornate, designers often use chairs as accent pieces or a stylistic flourish. You might see this with pieces like egg chairs or ball chairs. Tulip chairs are also popular as pieces to accent a room. You can also find simple chairs with wood frames and narrow legs.
Tables
Mid-century modern tables have many of the features you would expect. They have straight lines and little to no ornamentation. Thin, simple legs are another feature. Wood is the most popular material for mid-century tables. You might find some with attractive leg designs or contouring, but most designers will keep it simple with tables.