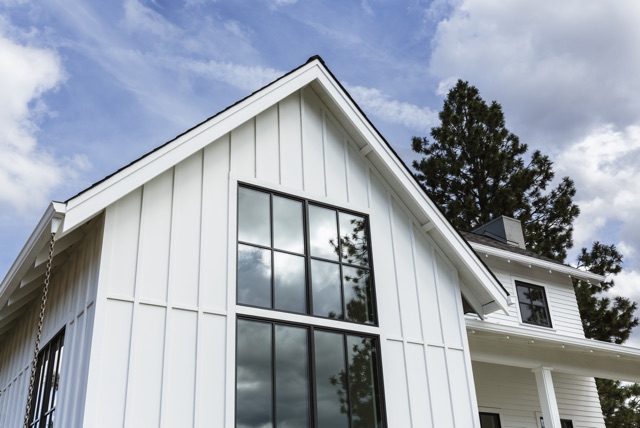 Farmhouse Modern Homes
Farmhouse Modern is a style that combines elements of traditional farmhouse architecture with modern design elements. It often features a simple, clean aesthetic with an emphasis on natural materials like wood, stone, and metal. The style often incorporates rustic, vintage, or reclaimed elements such as shiplap walls, barn doors, and exposed beams.
Farmhouse Modern homes often have an open floor plan, with a focus on functionality and simplicity. They also incorporate a lot of natural light and often feature large windows and sliding glass doors that open onto outdoor spaces such as porches or patios. The color palette of this style tends to be neutral, with a focus on whites, grays, and blues. The style is often inspired by the modern farmhouses from the early 20th century and is a blend of traditional and contemporary design. This style is also known for its cozy, warm, and inviting atmosphere with focus on comfort, functionality and simplicity.
Search Modern Farmhouses For Sale
We've put together curated searches of just Modern Farmhouses for sale in each of these areas. Take a look at the farmhouse modern listings and if you find a home you like you can connect with a local expert for more information. Check back often as we're constantly updating this site with new markets!