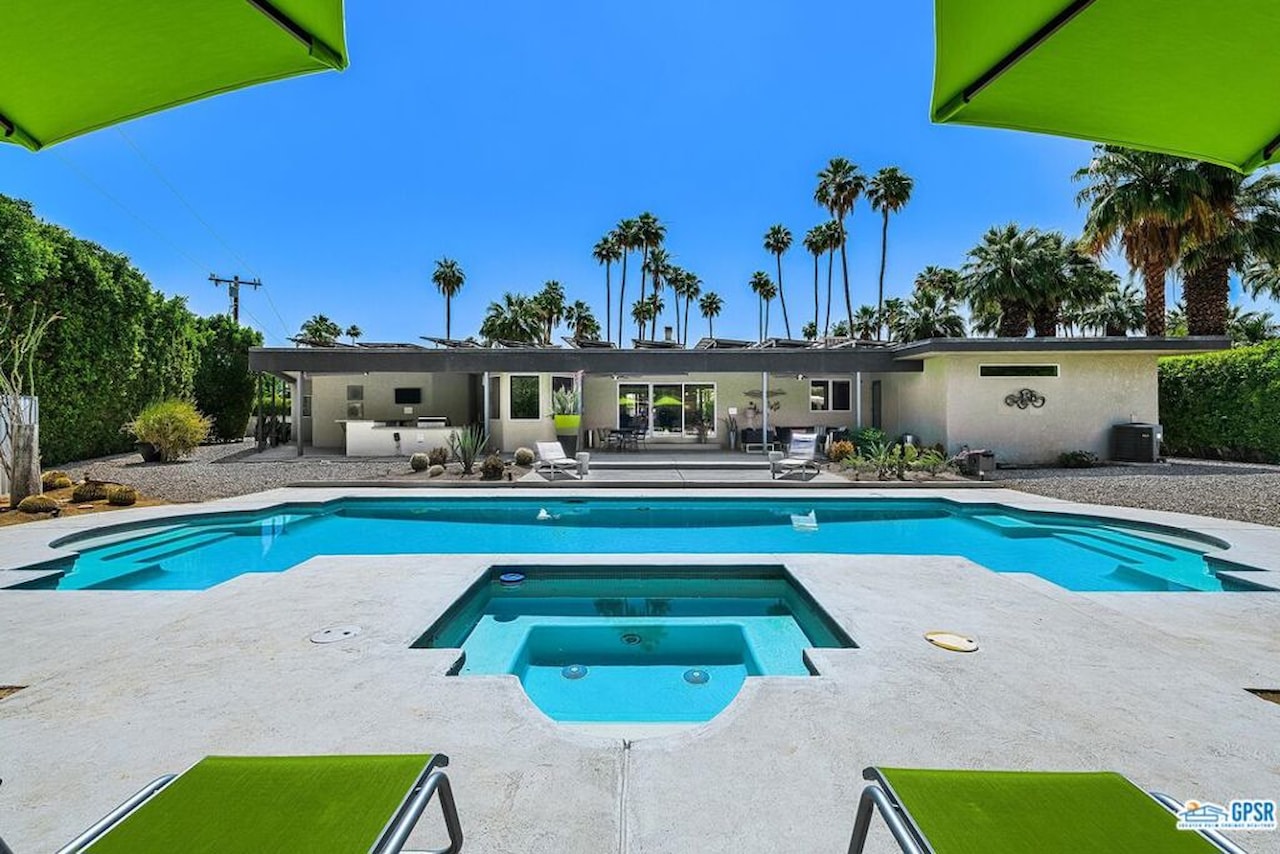 Featured Modern Home
1600 E Palm Tree Drive
5 / 3.75 / 4434 sq ft
More Info
---
Palm Springs Modern Homes
If there was truly a "Modern Mecca" in America, Palm Springs would be it. The architecture here is known throughout the world and is integrally woven into the fabric of the community and the city. It's celebrated year round with art shows, home tours and the famous Modernism Week events. And it's not just in Palm Springs proper, but throughout the entire Coachella Valley down through Cathedral City, Rancho Mirage, Palm Desert, Indian Wells and Indio. (read more)
We've scoured all the Palm Springs listings and we've created this curated list of our favorite modern, contemporary and mid-century homes for sale. If you see one you'd like to tour, or if you have any questions about a Palm Springs modern home please call or text Tom Carrington at 760-558-8850 or contact him using the form below.
Featured Palm Springs Modern Homes
December 6, 2023
$2,995,000
Med. List Price
Open 12/9 1600 E Palm Tree Dr
Palm Springs, CA 92264
---
Palm Springs Modern Living
Some notable architects associated with Palm Springs and Desert Modernism are Richard Neutra, John Lautner, Albert Frey, William F. Cody, and Donald Wexler.
One of the most famous examples of Mid-Century Modern architecture in Palm Springs is the Palm Springs Visitors Center (pictured right, image courtesy of VisitPalmSprings.com), which was designed by Richard Neutra in the late 1950s. The building is a great example of the International Style of architecture, characterized by the use of glass and steel, open floor plans, and a focus on indoor-outdoor living. Another notable example is the Tramway Gas Station, which was designed by Albert Frey and is now a visitors center. The building features a unique, minimalist design that is characterized by the use of industrial materials such as concrete, glass, and steel.
In addition to residential architecture, Palm Springs also boasts modernist commercial and civic buildings. Many of these structures have been preserved or restored and continue to attract design enthusiasts and tourists interested in the history of Desert Modernism.
What is Desert Modernism?
Palm Springs has its own brand of Mid-Century Modern that some call Desert Modernism. The two are very similar and feature architectural elements like flat or low-pitched roofs that help the homes blend in with the desert landscape. Efficient use of space is very important in Desert Modernism so you'll find homes with rectangular or box-like shapes and open floor plans that encourage social interaction and convey a sense of spaciousness. Another key element is extensive use of large windows and sliding glass doors to bring in all the natural light and bring the beautiful outdoors in. Of course when you have all that glass you want a beautiful outdoor space and you'll find that in these homes with gorgeous pools and courtyards.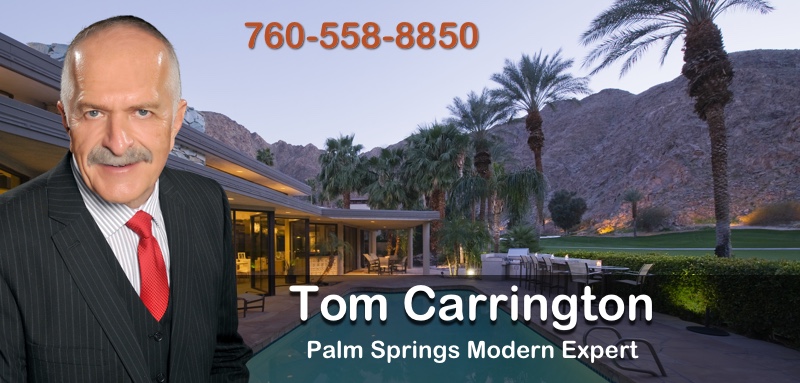 Contact Tom about Palm Springs Modern Homes
From our Palm Springs MODblog